Are you looking for a Rustic Farmhouse Dining Table? Finding the perfect farmhouse dinner table can be a challenge. We each have our "wants" for our tables.
These farmhouse dining tables are the hardest working tables around and the perfect addition to any kitchen.
When I was growing up we had this amazing Farmhouse Dining Table. It sat our family of six easily and when company came, we could fit several more around it.
The beauty of the old style Farmhouse dinging tables is that they were used for so much more. When it was time to can the fruit or vegetables that my mother did every year, that farmhouse table was used to chop the produce up and then to hold the hot canned food as they came out of the canner. My mother would spread a cloth on it to try to keep it from getting dings and things, but it didn't work. After all, it was a work table.
So if you are looking for a sturdy Farmhouse dining table, you must be needing a workhorse of a table as well.
These can be used to eat on, work on, and play on. Ours made the perfect tent when we would spread large sheets or blankets over it. It truly is a great family table.
In the past, tables that were considered Farmhouse dining tables had long planks that made up the top. Allow you can find these today, it isn't always the rule. No doubt you already have some ideas of what you are looking for in a Farmhouse dinner table.
When you think of Farmhouse tables, you no doubt think of a very relaxed decor. This is true, but I have seen Farmhouse dinner tables used in very fancy decorated homes as well.
They come in all different sizes as well. Maybe you really only need on for four people, that's ok, they make those too. Our family needed a huge table and it worked well for us for years because we were such a large family.
Rustic Handmade
Farmhouse Dining Tables
I prefer handmade farmhouse dining table. I think they last longer and are sturdier. I have seen my grandfather make many of these and after watching him make these, I knew these tables were going to hold up under whatever we put them through. He made us on to use outside. That table lasted from when we were kids till my mom moved from our farmhouse many years later. I have no idea what happened to that table, but I am sure it is still alive and being used today.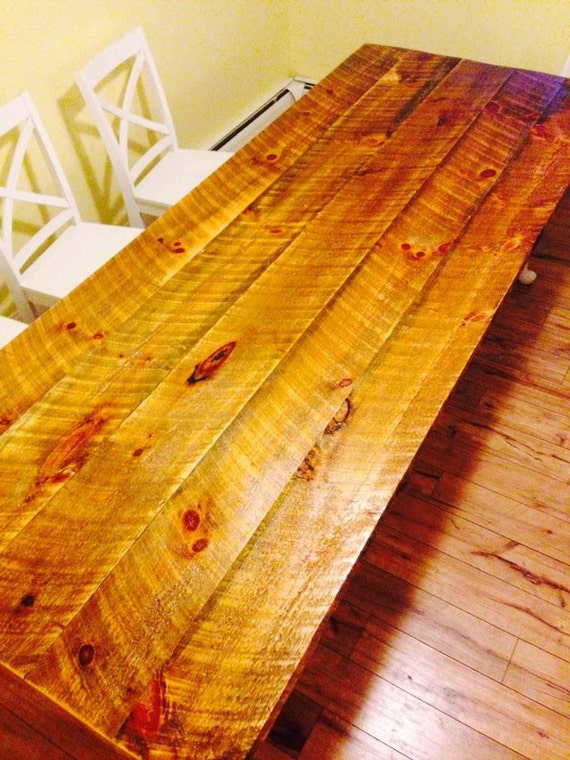 Barnwood dining table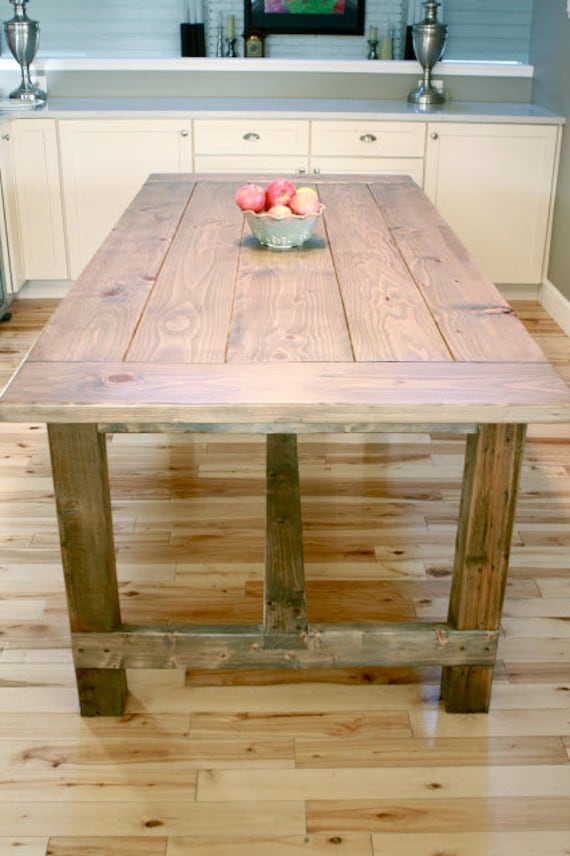 Rustic Farmhouse Dining Table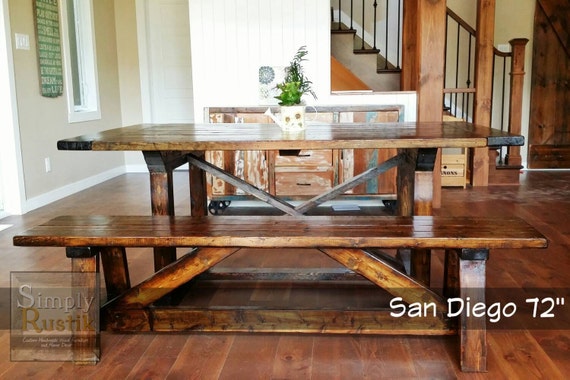 Rustic Farmhouse Dining Table and Bench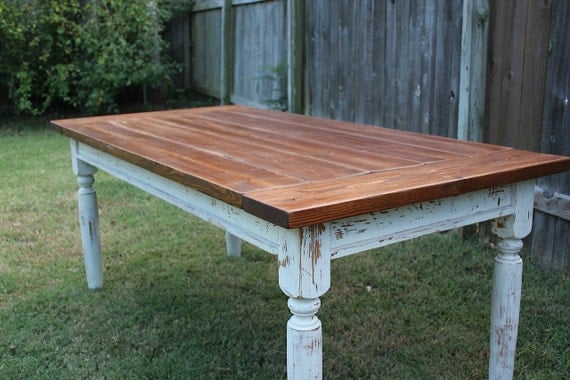 Handcrafted Solid Wood Farmhouse Dining Table
Farmhouse Dinner Tables
If a handmade farmhouse dining table isn't what you are looking for, Amazon has a great selection of farmhouse tables. They come in all shapes and sizes. Just find the one that will fit your family best. Some of these farmhouse dining tables come with chairs, that would be a nice bonus. But chairs around a farmhouse table do not have to match. Just gather up the chairs you have around the house and they will be perfect with your new rustic farmhouse dining table.
Butcher Block Farm Dining Table
Farmhouse Dining Table
Farmhouse Dining Table
Shaker Espresso Dining Table Set with Bench
Originally posted 2015-04-04 08:59:48.